W1390

...

Breechloader, Burnside single shot percussion carbine, "Model of 1864", lever is hinged with guide screw, .54cal

., (#3547)
Carbine was manufactured by Burnside Rifle Co., Providence, Rhode Island, General Ambrose Burnside, was an official in the company before the war but was not involved in wartime development of the weapon. The Burnside carbine employed an unusual cone shaped metal cartridge for use in a percussion system. The "Model of 1864" was the last percussion model produced by Burnside. This model has been described as "5th model" (that is erroneous), or "6th model", however either of these designations are collector terms of convenience and not contemporary designations. Serial numbers were reset to zero and number to about 19000, production estimated 1864 and 1865. This model represented only modest changes from the earlier models, most notably being introduction of the "1864" model date, the trigger tang was lengthened and serial numbers reset. Use of the guide screw introduced with the 5th model was continued. The barrel is stamped "Cast Steel 1864", the date may be weak or missing, this because the long and narrow stamp had to be centered on a round barrel, apparently most were not centered and the date at the end was simply lost. Standard features include an iron buttplate, single iron barrel band, saddle riding bar and ring on left side, strap hook on bottom of butt, iron loading lever also serves as a trigger guard, hinged sight, chamber tapered for unique Burnside metal cartridge with a priming hole in the bottom for percussion. Marks on top of frame "BURNSIDE PATENT / MODEL OF 1864". Barrel is marked "CAST STEEL 1864". Lock marked "BURNSIDE RIFLE CO. / PROVIDENCE = R. I. ". Serial number normally appears three times, on the top of the breech, top of the receiver, and inside (can be viewed by opening the breech). Cartouches in the wood on the left side indicate government inspection, additional inspector marks on various parts. Barrel length 21in.


Ref: Flayderman 9B-046

, Model of 1864.
Serial number, 3547, matches three times, on the top of the breech, top of the receiver, and bottom of the barrel. Metal appearance pleasing with brown patina, maker marks are strong, serial numbers are matching, wood solid with dings and scratches from use, cartouches are visible, sight intact, band intact, bar and riding ring intact, strap swivel hook is missing, bore is clean, rifling definite, mechanics fully functional.


For Sale

.........$1,300.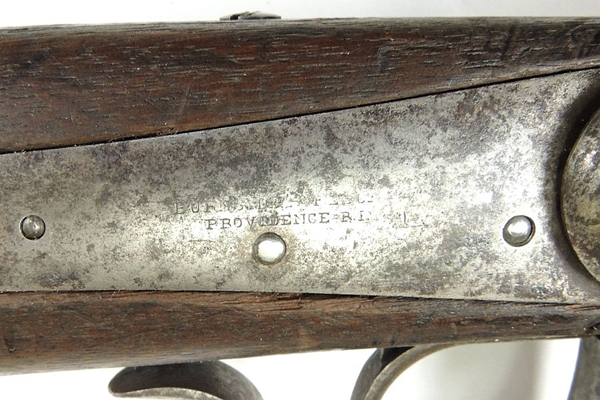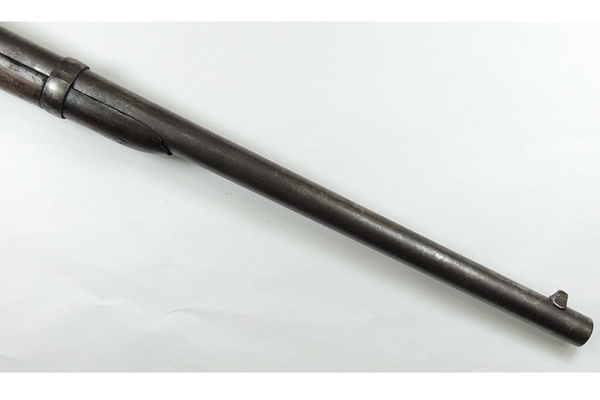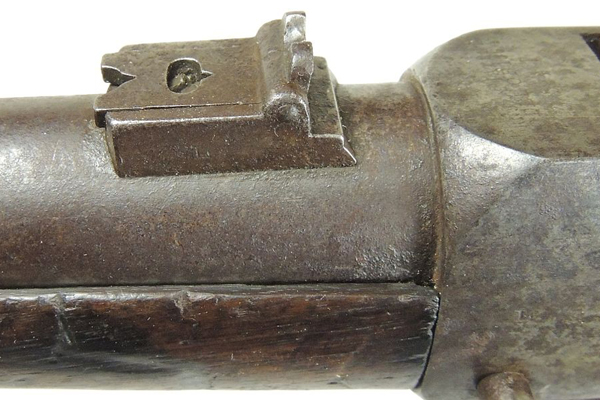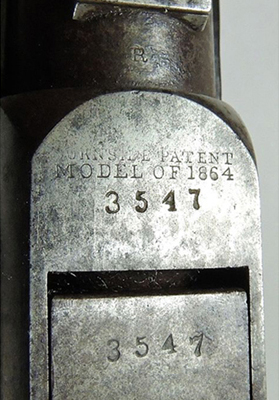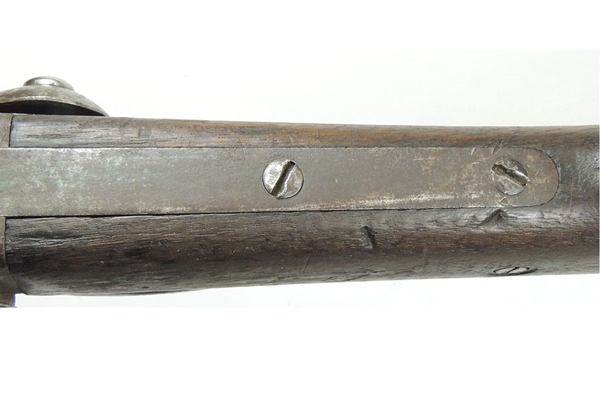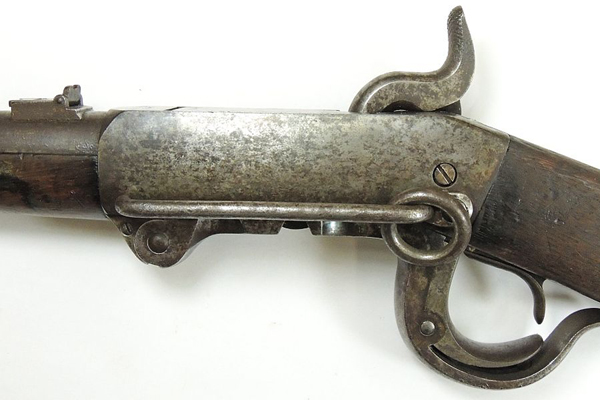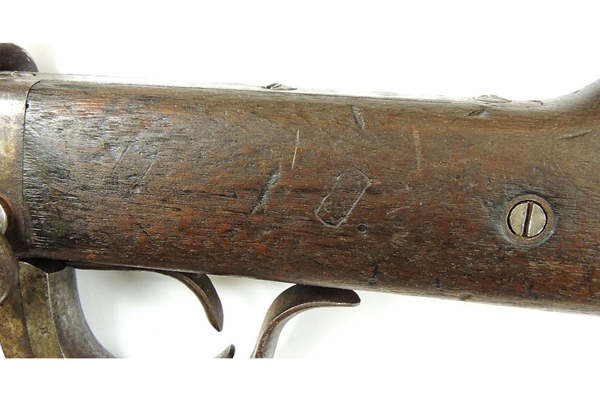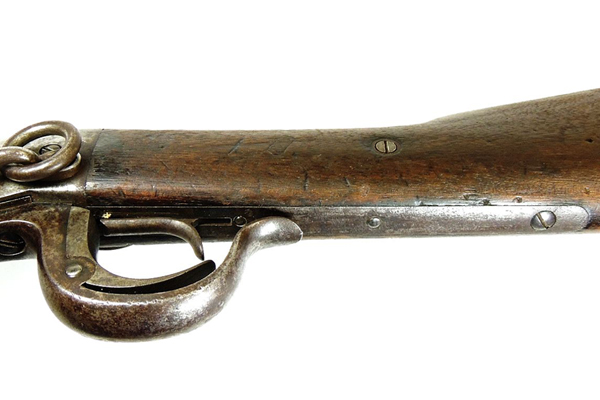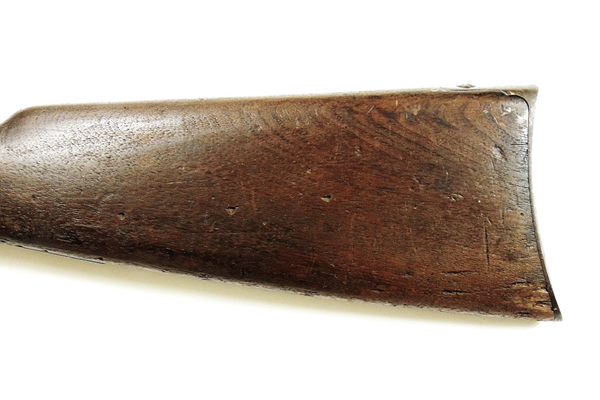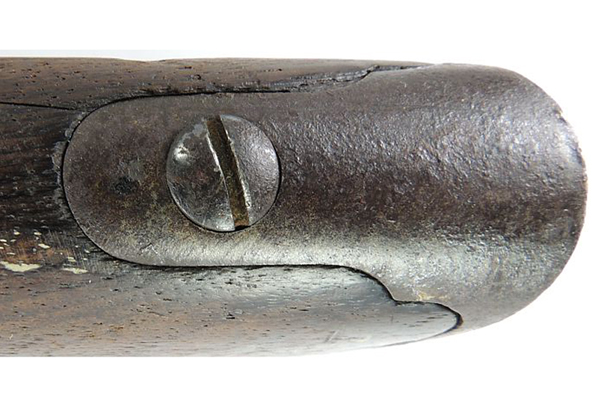 Sales listing and pictures click: http://relicman.com/weapons/RelicmanSalesWeaponW1390.html