W1491

...

Rifled percussion musket, Model 1861, Springfield, 1862, .58cal

.
The Model 1861 was the primary musket at the start of the Civil War. Musket was designed as a single shot .58 cal. rifled muzzleloader. Standard features included iron buttplate, "C" shaped hammer, bolster with clean out screw, two leaf sight, iron trigger guard, three flat barrel bands held in place with springs, two strap hooks on middle band and trigger guard, tulip head ramrod with bulged shank and threaded end, iron nose cap. Musket was manufactured by Springfield Armory, Springfield, Massachusetts. Lock was marked "1862" behind the hammer, with eagle and "US / SPRINGFIELD" in front, barrel marked "VP" over eagle head and (date), butt plate is marked "US", three bands each are marked "U", cartouche on wood on left side indicates Federal government inspection. Round barrel length 40in.


Ref: Flayderman 9A-313

, manufacture 1862.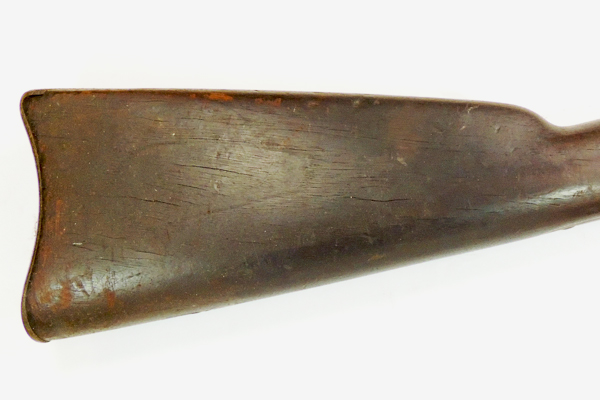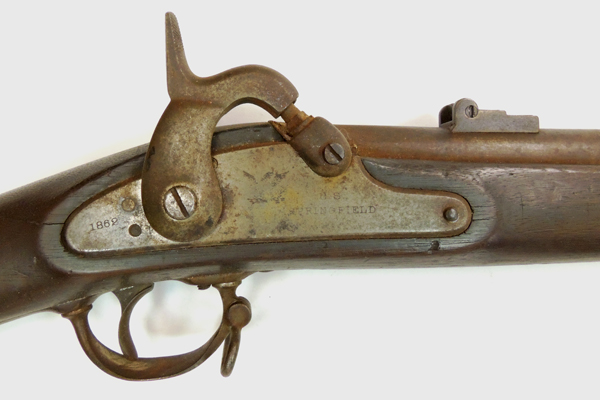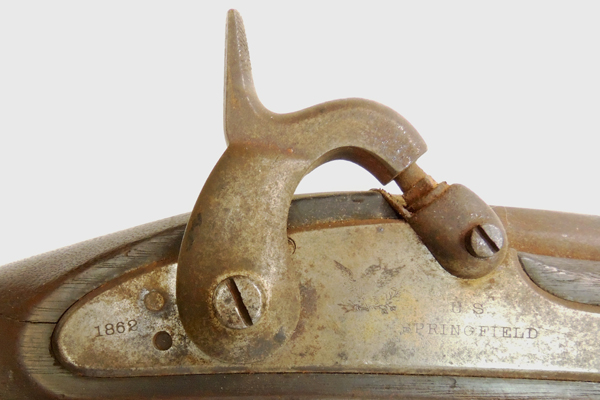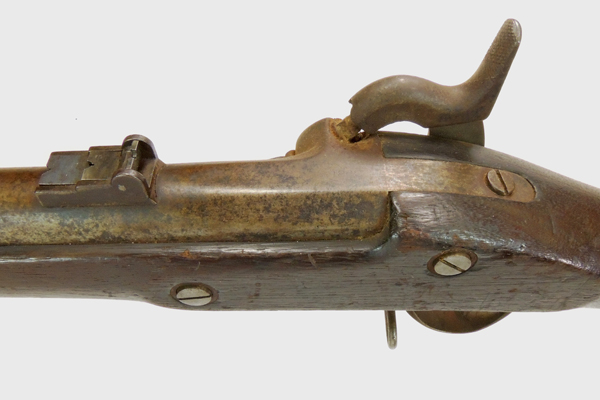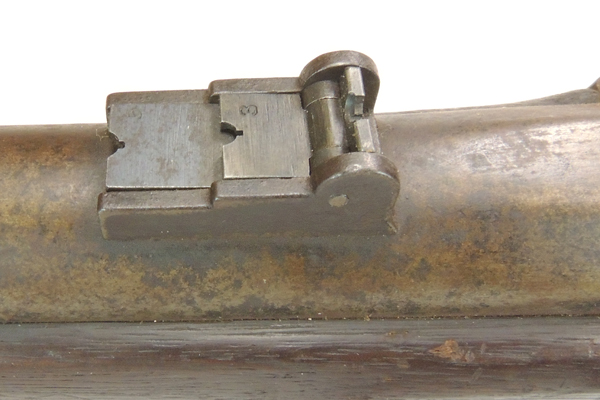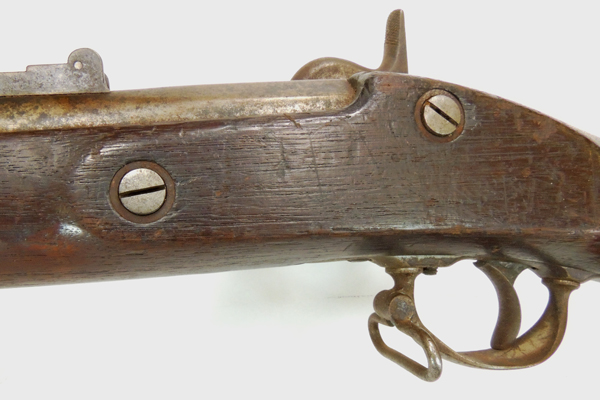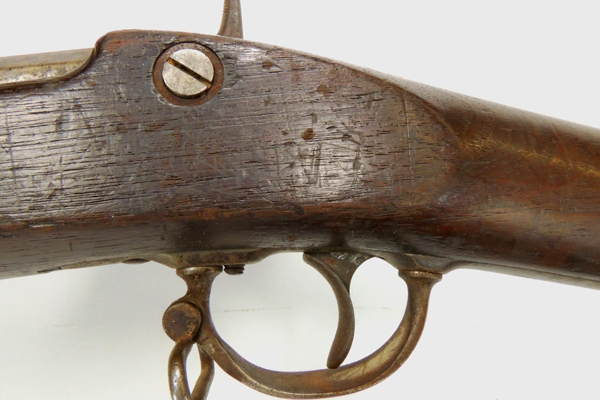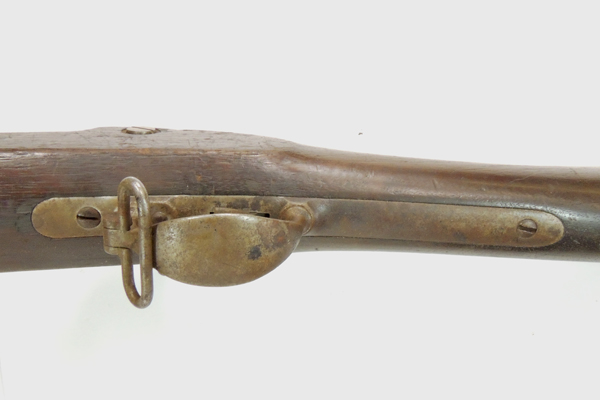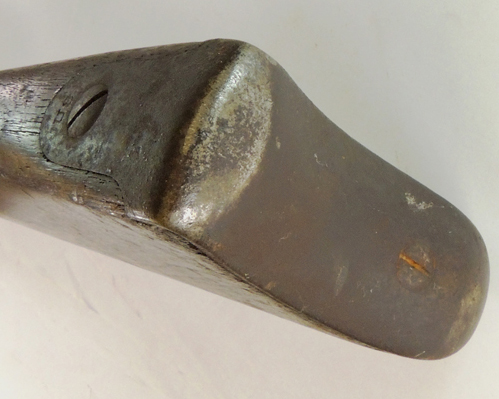 Springfield, lock 1862, 1862, barrel date 1862 is weak, Additional cartouches on right side indicate government inspection and are visible. Metal appearance pleasing with light rust, maker marks are strong, barrel date is weak, wood solid with dings and scratches from use, sight intact, tulip head ramrod intact with threads, 3 bands intact, both strap hooks intact, bore rifling definite, mechanics fully functional.


For Sale

......$2,100.