Civil War Relicman




Harry Ridgeway

Winchester, Virginia USA (changed hands 70 times in the Civil War!)
authentic Civil War relics, bought and sold.

http://relicman.com/




Weapons (pre 1898) of the Civil War
Relicman Sales catalog.



All items listed are guaranteed authentic to the Civil War or as otherwise described

.


Any excavated relics have been recovered from private property with owners permission

.


Any artillery or ordnance relics have been disarmed and rendered safe

.


All weapons are pre 1898 antique weapons, and are exempt from Federal regulation, no licenses or permits are required

.




W1493

...

Artillery saber, Model 1840, Ames, banner address, 1862

., inspected by Connecticut
The model 1840 saber designed for the artilleryman was lighter than the cavalry version. Standard features include a relatively straight wooden handle covered with leather and a wire grip, brass hilt with a single bar, brass pommel cap is relatively low convex and unadorned, steel blade has distinct curve with a flat back with a narrow fuller not stopped and a wide fuller stopped at the ricasso, iron scabbard with iron mountings. The recess on the handle present on the earlier models was removed, leather washer employed, and there is a throat on the scabbard. Manufactured by Ames Manufacturing Company, Chicopee, Massachusetts. Marks on ricasso, "MADE BY / AMES MFG CO. / CHICOPEE / MASS." (banner style), and "US / (inspector) / 1862". Additional inspector marks on the pommel. Blade length 32in.


Ref: Thillmann Cav. & Arty. Sabers pg. 97

.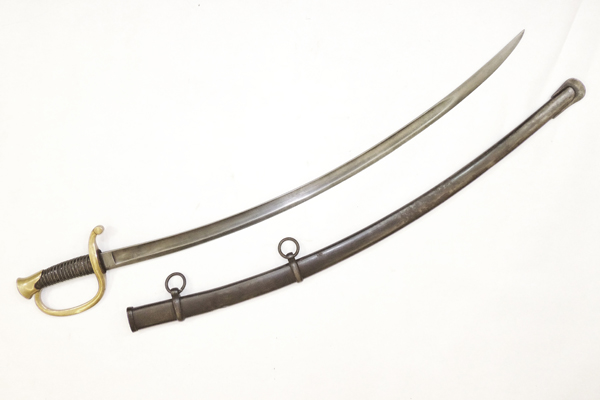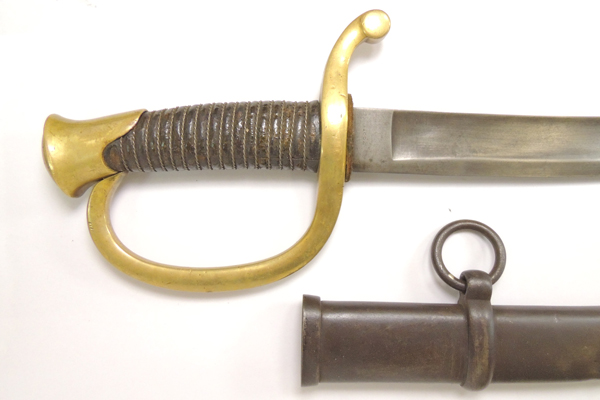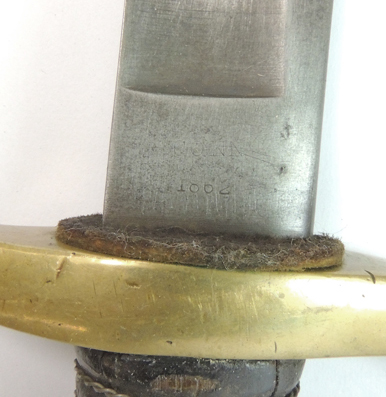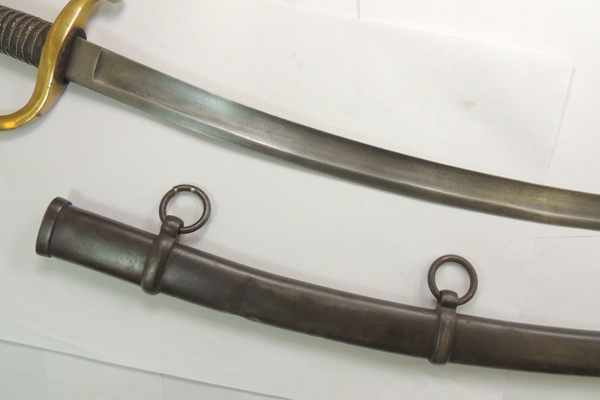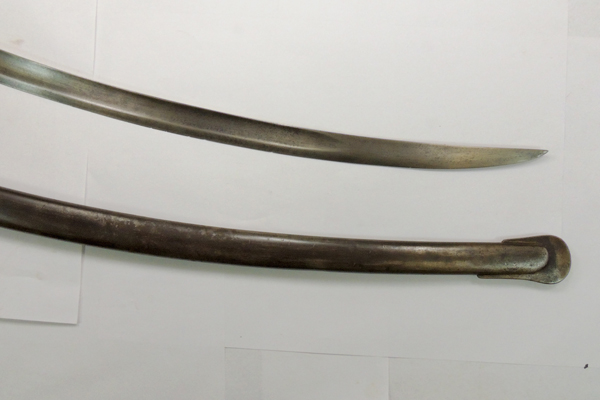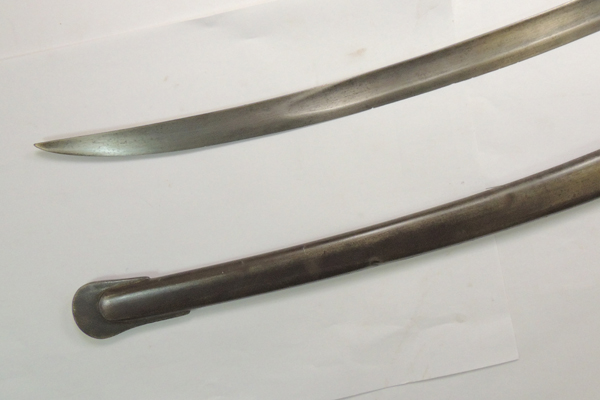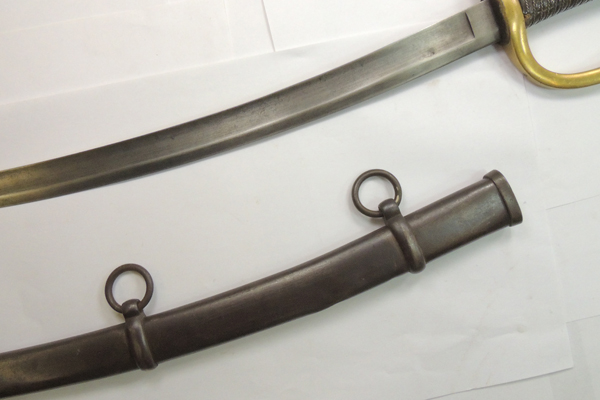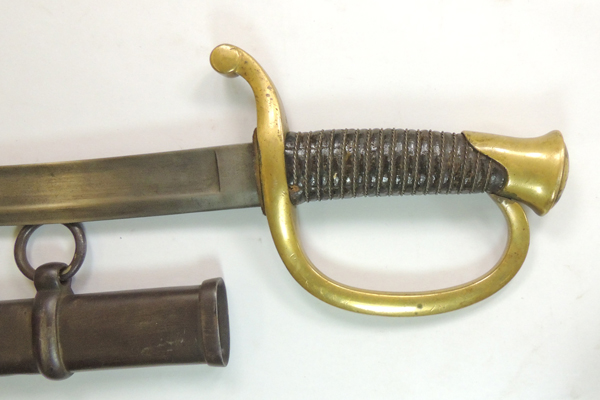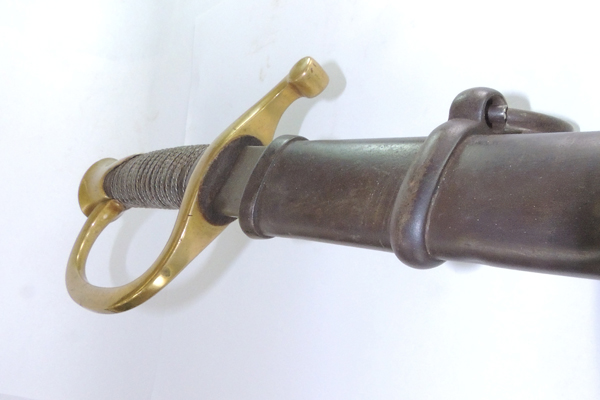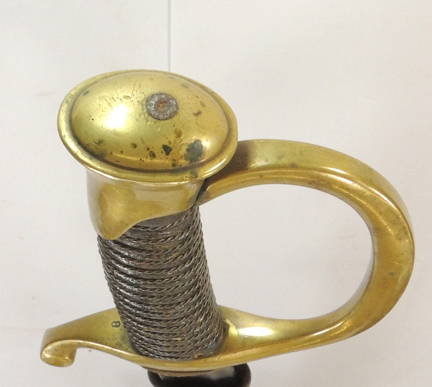 Ames 1862, type II, inspected by Connecticut. The grip has leather wrap and wire intact, leather washer intact, handle is tight and secure, blade appearance is pleasing with smooth grey patina, maker marks are strong, scabbard intact with smooth grey patina,


For Sale

.....$950.



Back to relicman.com main page. Place an Order.