W1233

...

Navy officer sword, Model 1852, Clauberg

.
Naval officers exercised wide latitude in specifying much of the specific artistic details of the swords they purchased, this is why there seems to be endless variations of them. Common amongst most of the Model 1852 Navy officer swords is an ornate brass guard and basket showing Navy symbolism, "USN" cast amongst various leaves and nuts, the pommel is adorned with leaves with a serpent head on the quillon and an eagle with wings drooped perched on the top of the pommel. The grip is wood covered by sharkskin with brass wire. The steel blade has a rounded top, and is cut with a wide and narrow fuller stopped at the ricasso, this pattern is not etched. The scabbard is leather, with brass fittings. Marks: Ricasso is etched "W CLAUBERG / graphic of a figure". Blade length 29.75in.
The grip has sharkskin wrap and wire (both replaced), leather washer missing, handle has a slight wiggle, blade is grey with light rust, leather scabbard is fragile but complete with brass fittings.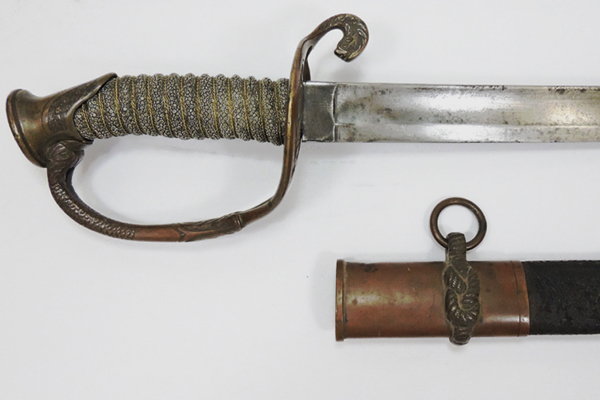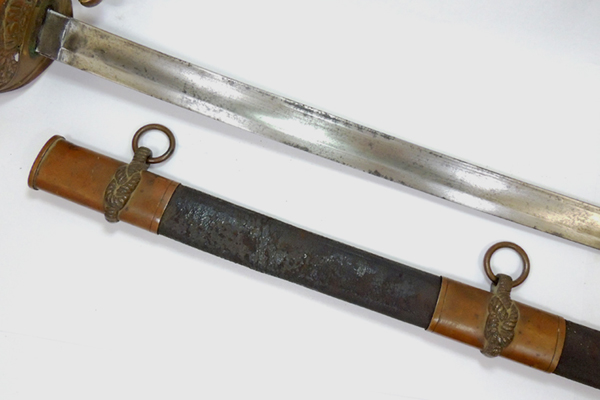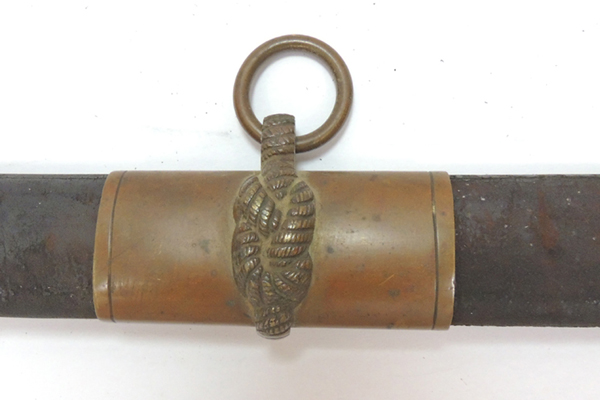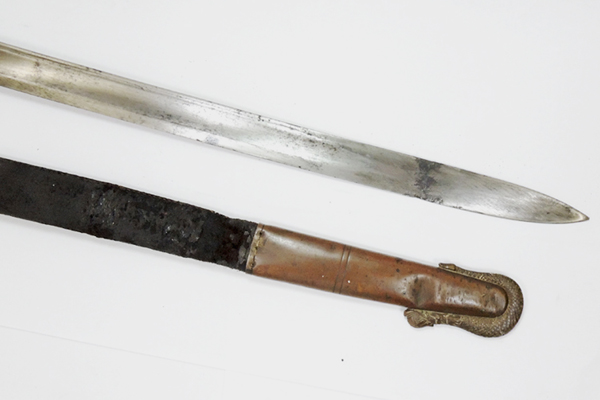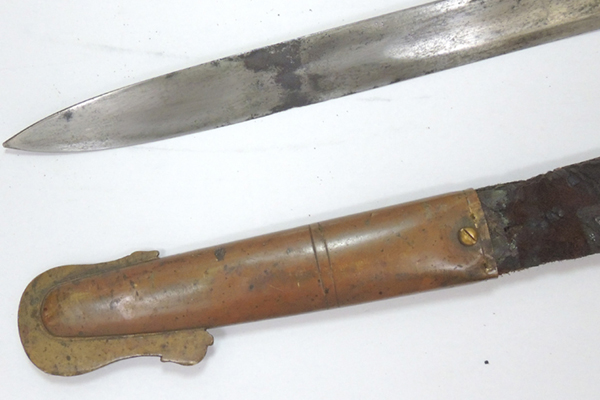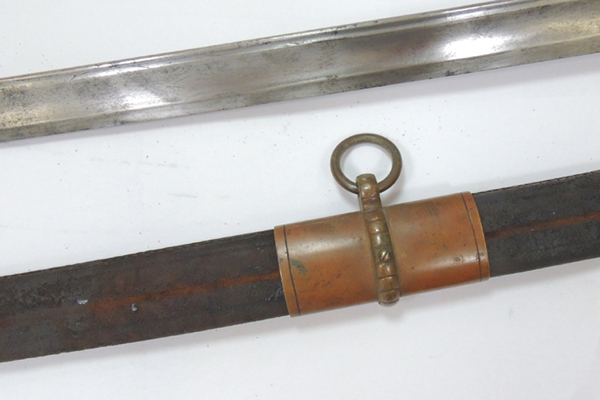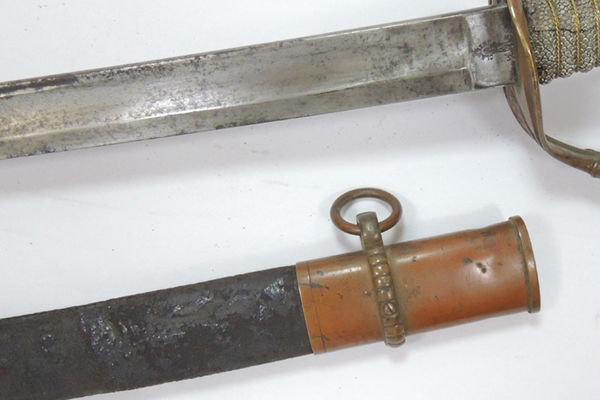 W1233,click here for detailed pictures.