Civil War Relicman,




Harry Ridgeway

Winchester, Virginia USA
Civil War collectibles bought and sold


http://relicman.com/

Sales page updated, August 22, 2019.



Civil War collectibles, Relicman sales catalog

.



All items listed are authentic to the Civil War or as otherwise described

.


All artillery items listed have been disarmed

.


Any excavated relics have been recovered from private property with owners permission

.


All weapons are pre 1898 antique weapons, and are exempt from Federal regulation, no licenses or permits are required

.




Civil War weapons, Relicman sales catalog

.




Sale listings

click: http://relicman.com/weapons/Relicman-Sales-Weapon0000.html.
Civil War buttons, Relicman sales catalog

.




Sale listings

click: http://relicman.com/buttons/RelicmanSalesButton1.html.
Civil War buckles and plates, Relicman sales catalog

.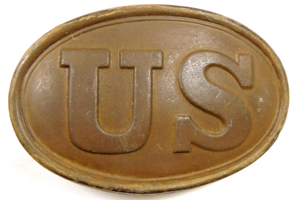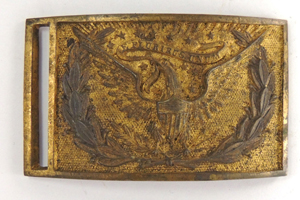 Sale listings

click: http://relicman.com/plates/RelicmanSalesPlate1.html.
Civil War artillery, Relicman sales catalog

.
Click here: http://relicman.com/artillery/RelicmanSalesArtillery1.html.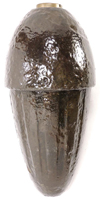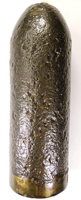 Artillery for sale: http://relicman.com/artillery/RelicmanSalesArtillery1.html.
Relicman sales listings, more Civil War collectibles


click here for more relic details.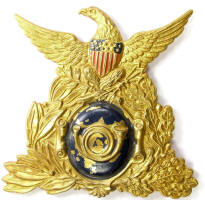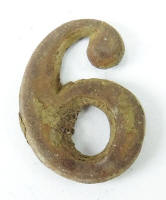 click here for more relic details.
Old Court House Civil War Museum

Winchester Virginia




Winchester changed hands 70 times in the Civil War

www/civilwarmuseum.org

Open seven days, May to October, open Wednesday through Sunday, November to April, click here for more detail. Prior events, lots of pictures, click here.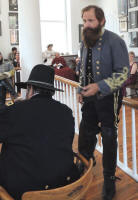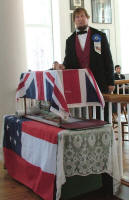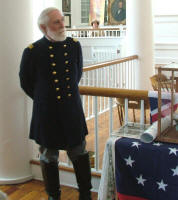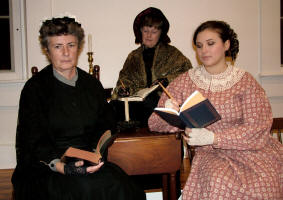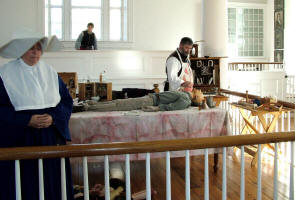 Authentication and analysis

.
If you have an item you want to get authenticated or analyzed, send me good pictures front and back along with accurate measurements and I will analyze it for you. It will probably not be necessary for you to send it and I do not charge to share my research. Pictures need to be good pictures and attached as jpg to your email, (not some other form, not poor quality pictures from a cell phone, not mounted in a photo album, not embedded in an email, not linked on a webpage, nor scanned from a flat fax machine, and not in video form or moving), pictures need to be in a form that they can be added to my data base, comparison and accumulation of numerous examples in my data base is how I am able to cumulatively collect the information to authentic and analyze items. Send me as much information you have about the provenance and ownership of the item, who you acquired the piece from including and any representations made about it. If you send me good enough pictures that I can use in my data base then I am able to add it to my data base and compare to similar examples and share with you any conclusions that are reached.I do not write certificate of authenticity letters or charge to write letters, and I am not a price guide or commercial appraiser. If you do not want to give me pictures to use in my data base, or disclose specifically the source of or background of your item, then I have no information to share, but if you will give me something that I can work with, I will fully share my expertise and research with you. Click on either email address below, this should automatically launch a blank email, insert your jpg pictures, send me raw pictures as detailed as possible, if pictures are large you may need to send them in batches, here is the email addresse:
ridgeway@relicman.com.
Collector, Harry Ridgeway, Trish, and "Tootsie"

.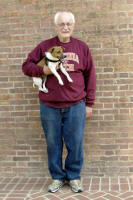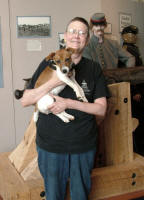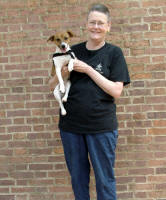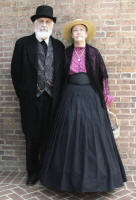 Buying and selling Civil War relics and artifacts, dug and nondug relics. All relics are guaranteed, authentic, and exciting! Harry Ridgeway has been collecting Civil War relics since a teenager, you can see from the pictures that was a long time ago. Items from his collection have been published in many different reference works on Civil War relics such as Kerksis, Phillips, Mullinax, Dickey & George, Bell, and others. The Ridgeway collection is on display at The Old Courthouse Civil War Museum located in Winchester Virginia, emphasis on the Shenandoah Valley. The items offered here are not from the museum collection, which is extensive. All pictures on this website are the property of Harry Ridgeway, and relicman.com and are copyright protected by Federal law. Pictures may be used with permission only.
Contact information

.
Electronic mail, preferred method of communication:
ridgeway@relicman.com.

Telephone: 540.336.1590 Evenings (up to 10pm EST) or weekends (except Sunday morning) are ok. If I am not there, please leave a message on my answer box. I try to return calls!

Mailing address:
Harry Ridgeway
124 Selma Drive
Winchester, Va 22601
Ordering information

.
Please confirm availability of the item before you send me money. Each item is a historical antique uniquely described, these are not "stock" supply of generic items, so if somebody has already asked me about an item, it may be committed before the "Sale pending!" notice appears on the webpage. I process inquiries on the same item in the order that they arrive.

Please refer to the item number when ordering. This is the number that precedes the description. Prices are subject to change without notice. All orders are subject to availability. I suggest you send an eMail or call to confirm that the item is available before you send money.

I ship via USPS or UPS, shipping quoted at estimated costs:
Most small packages (a bunch of buttons, a few bullets, a single buckle, etc) $7.00 plus insurance
Artillery shells field size (up to 30 pounder rifled, 24 pounder smoothbore), bags of bullets, USPS flat rate box $20.00 plus insurance.
USPS or UPS shipping for most weapons $25.00, add insurance.
More for larger packages, express shipping or international shipping and insurance,

Buyer takes risk of loss during shipping if insurance is not purchased.
Insurance is available as follows, $1.50 per $100. coverage. (USPS or UPS)

Virginia residents add 5% sales tax.

Bank check or money order assures immediate shipping, personal checks are welcome but must clear before items shipped.

Telephone or eMail orders are "reserved" for 7 days.

Relicman is a one man operation. I will answer inquiries as quickly as possible but please be patient. And remember these relics are historical artifacts, they are old, and they are real. Many have been buried for over 100 years which produces the weathered, aged, and sometimes fragile condition that adds so much to their value.

Electronic mail, preferred method of communication:
ridgeway@relicman.com.

Telephone: 540.336.1590 Evenings (up to 10pm EST) or weekends (except Sunday morning) are ok. If I am not there, please leave a message on my answer box. I try to return calls!

Mailing address:
Harry Ridgeway
124 Selma Drive
Winchester, Va 22601

Thank you for your business. And remember I both buy and sell.
Layaway policy

.
I do accept layaways, generally look for 20% deposit, balance paid within 90 days, no interest charged, shipped soon as paid, no substitutions, and no returns. I try to be flexible, if longer term is required, we need to work out a payment schedule including reasonable interest or other consideration.Layaway payments are nonrefundable, if you find that you do not like a layaway item after inspection, I will take it back subject to my warranty policy (below) but cannot take the item back for buyer remorse, and, if taken back, the item must be exchanged for something else of equal or greater value.
Refunds

.
See my warranty below. Refunds for any reason, warranty, overpayment, error in payment etc, are made after deducting shipping cost, and any other out of pocket cost.
Shipping and my show schedule

.
I attend most "national" collector shows (Virginia, Pennsylvania, Ohio, Tennessee, Georgia, and South Carolina). I have way too many relics to bring to the shows, so what I bring is only a small fraction of the relics listed on my webpage. I also generally do not bring relics to a show unless I have first listed on my webpage. So you are welcome to wait for me to bring an item to a show, and you can pay the extra admission to get into a show on Friday night, but my offerings will already have been seen by my internet customers before then. If you want to see the relics first before any dealers see them, then click on my webpage and view my items before I attend a show. If you see an item you want me to bring to a show, please let me know before I leave for a show and I will be happy to bring the item for you. I only bring a very small sampling of shells to a show (they are too heavy), and I do not generally bring the more expensive items, fragile items, or hard to handle items such as weapons, leather, hats, bullets, etc, to a show at all unless they are making a one way trip. I quote shipping charges at estimated costs. If you wish to pick up an item at a show to avoid the shipping cost, that is not a problem. I do ask that a layaway agreement be worked out with a deposit or the item paid for, then it can be delivered at mutual convenience at no cost to a show or picked up in Winchester Virginia. I will hold items not paid for the layaway period, items paid for I can hold indefinitely until either picked up, delivered or shipped. UPS will accept packages that are long (muskets) and artillery up to 150 pounds. All weapons that I ship are pre 1898 historical weapons, considered unsafe to fire and therefore safe to collect, and do not require licensing. All artillery and ordnance items I ship are inert and safe. I do not ship guns to minors or shells that are dangerous.
Pay by credit card

,
If you would like to pay by credit card I can ship as soon as I have confirmation of the credit card transaction. Please confirm availability of the item before paying, email to ridgeway@relicman.com or cwrelicman@comcast.net . Once confirmed, use the link below, this will enable you to authorize the credit card payment direct to the bank in a secure manner. You will not be asked to transmit any sensitive credit card information over the phone or in emails. Relicman is using "Authorize.net" a service of BB&T, which is a regulated bank and subject to all the banking rules and regulations that protect the consumer against credit card fraud. Simply click on the "Buy Now" button, enter a valid credit card, along with the dollar amount, or enter the installment payment if you are making a layaway payment, we will both receive automated confirmations from the bank once authorized. Insurance is optional, if not purchased buyer assumes risk for underinsured or not insured loss.


Click "Buy Now" button below, this takes you directly to the bank secure site for this credit card transaction

:

My guarantee and warranty

.
All relics bought from Harry Ridgeway are guaranteed original, and authentic to the Civil War or earlier, or as described. No questions return privileges for any reason within 7 days of receipt if returned unaltered, full refund less shipping and credit card fees. I guarantee the items for up to one year after the date of sale, as to originality or as described. This means that if an item I sold is proven not to be original or materially as described, I will refund the original purchase price, less shipping and credit card fees,for up to one year after the sale, with proof of purchase, provided the item is returned unaltered from the condition I shipped the item. No warranty is expressed or implied as to grade or condition, conservation, restoration, repair, or durability of the item. A note about safety of antique weapons: Pre 1898 weapons are not regulated because the law exempts them as weapons. They are old, they are antique, and some are compromised and altered well beyond their original designed intentions. Any of them can be fired, but safety is always a concern with antique weapons. Safety is also a concern if you drive an antique car on the road. With any antique, special care needs to be exercised, you do not want to simply take the thing off the shelf and shoot it. It should be carefully inspected, cleaned, serviced, and tested before firing. Most of these weapons have not been fired in at least 100 years, and the better ones have probably not been fired since the Civil War itself. There is risk of blockage, stressed metal, improper loading, and other problems that might not be imagined. In addition many collectors would consider any cleaning or use of a historic piece to be a compromise. A premium is paid for originality and condition of a historic piece, sometimes this premium is very significant for an unfired piece, a weapon never gets in better condition as it gets handled. However if you choose to fire an antique weapon versus displaying it, you will want to take it apart, thoroughly clean and inspect it before you fire it, or at least you ought to do that. These antique weapons require an entirely different approach versus the licensed modern weapons that are readily available and more easily and safely used for sport firing and hunting.

As a dealer selling antique weapons, I cannot warrant any use.
Thank you for visiting Civil War Relicman Don't forget to bookmark me and come back soon! I have a lot of items for sale and am adding frequently.
Fakes, reproductions, fantasies (stuff you don't want)

:


Exposing the fakes.



Back to Home Page.



Place an Order

.