Civil War Relicman

,


Harry Ridgeway

Winchester, Virginia USA, changed hands 70 times in the Civil War!
authentic Civil War relics,

bought and sold

http://relicman.com/






Civil War buckles and plates, Relicman sales catalog

:




P0642 ###

New York oval plate, SNY, stud hooks.

. Plate6550-NewYork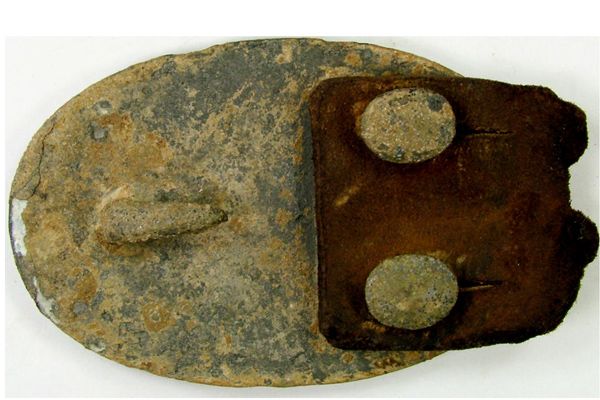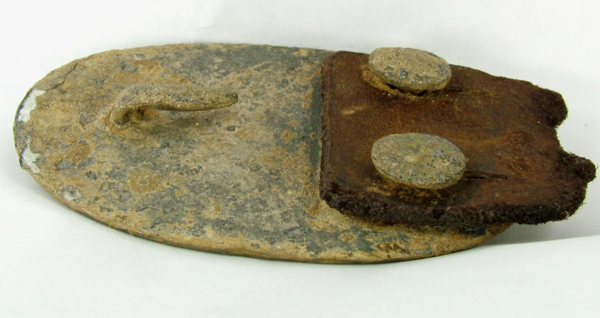 For sale

$1,000.00
P3549 ###

New York oval plate, SNY, stud hooks.

. Buckle depicts "SNY", intended for troops of the State of New York. Plate is oval following the Federal Regulation of 1839, and was designed to secure a belt fitted over a soldier's jacket used to carry his cartridge and cap box, or used as ornamentation on the cartridge box. This die pattern is noted for sharp narrow letters. Small variations will be noted, these plates were produced in quantity and replacement dies were likely to have been used and there may be more than one manufacturer. Brass plate is stamped on thin sheet brass, solder filled. Plate is configured as a right handed buckle, studs under the "S", three brass hooks are attached from an "A" frame imbedded in solder backing, two oval washers are peened over the studs, filled with lead and originally covered with a brass cap, thick single hook bent and tapered to a point. Plate is die stamped, solder filled, configured as waist belt plate with two stud hooks usually covered with brass cap peened onto the studs, covered with thin coat of lead and brass, tongue is thick and tapered. Plate6550-NewYork Reference: O'Donnell Campbell, Plate 542, 543, 544 or 545. Plate measures 57mm x 88mm approx. Dug plate, hooks intact. Recovered: northern Virginia, Manassas campaign, 1861 or 1862.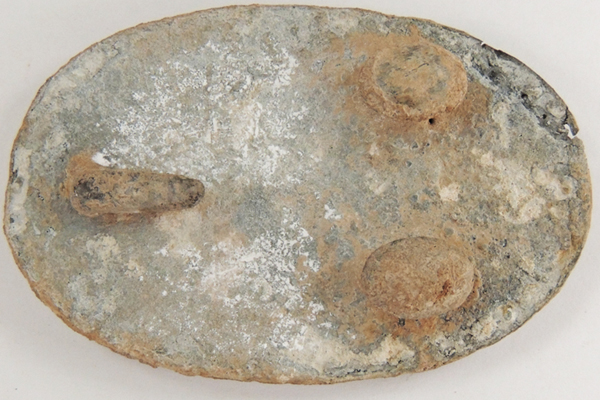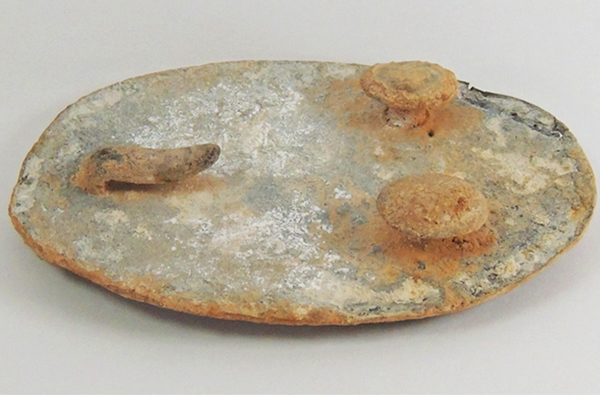 For sale

$500.00
P3629 ###

Maine oval plate, VMM, Volunteer Militia of Maine, small size, arrow hook. .

. Buckle depicts, "VMM", Volunteer Militia of Maine. Designed as a belt plate only (there are no boxplates of this size or design), this plate follows the Regulation 1839 and was issued only to a limited number of Maine troops. The small size was used, similar to other US plates produced in the 1840's, it was generally soldered filled and employed a single arrow hook, tongue is flat with no bevel. However the manufacturing quality of these Maine plates was very poor, suggesting they were made under special contract and not by any of the regular producers of the period, the solder filling on most is crumbling, and some never had filler at all Plate6300-Maine Ref: O'Donnell & Campbell, Plate 556 Plate measures 41mm x 71mm, approx. Dug plate arrow hook in place, orginal solder in place, very nice example. Recovered: northern Virginia, Manassas campaign, 1861 or 1862.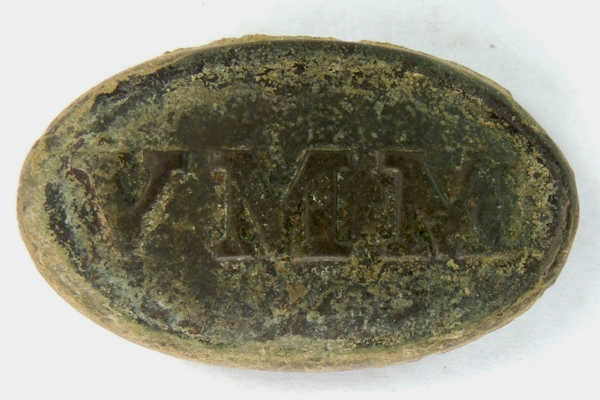 For sale

$800.00




All items listed are guaranteed authentic to the Civil War or as otherwise described

.


Any excavated relics have been recovered from private property with owners permission

.



End of current sales listing, now go back and buy something! And come back soon, I frequently add items

.



Back to relicman.com main page Place an Order